Romeo y Julieta Romeo No.3 BUT-JUN.12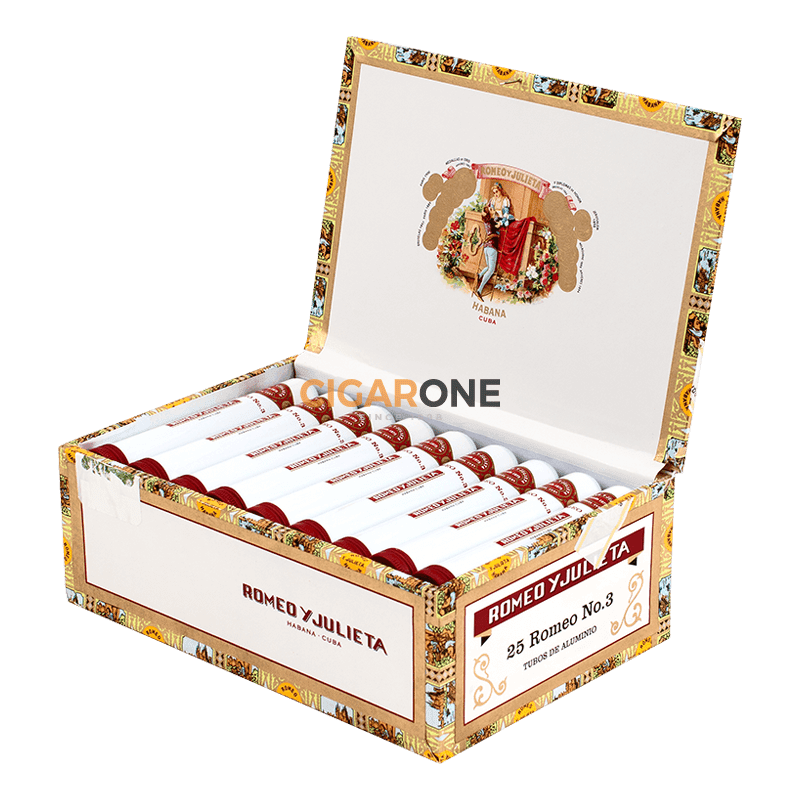 Ring gauge: 40
Cigar length: 117 mm / 4.61'
Body:
About this product
The RyJ No.3 tastes similar to the No. 1 and 2 sporting typical Romeo flavours but even shorter in length than the No.2. This Corona has only gotten better over the last 7 years and the tubes have obviously played their role!