Romeo y Julieta Churchills Añejados Tubo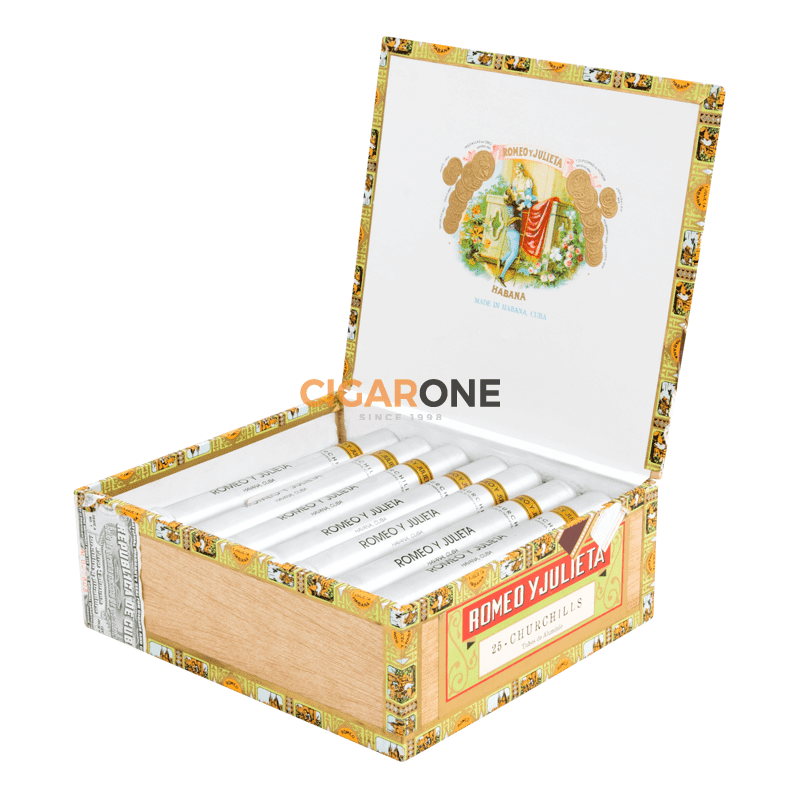 Vitola: Churchill
Ring gauge: 47
Cigar length: 178 mm / 7.01'
Body:
About this product
The Romeo Y Julieta Churchills Tubo is the 6th release part of the Habanos Añejados Series. This series is made up of cigars that are aged for 5-8 years prior to being released. The boxes have the original roll date stamped, as well as the revisado date stamped (Revised stamp) to indicate the release date of the product. Habanos is following the CigarOne trend of ageing cigars for a better smoke. Ideal blend for aging, this is a very pleasant smoke that can be enjoyed immediately after purchase!