Partagás Serie P No.2 Sevilla Jar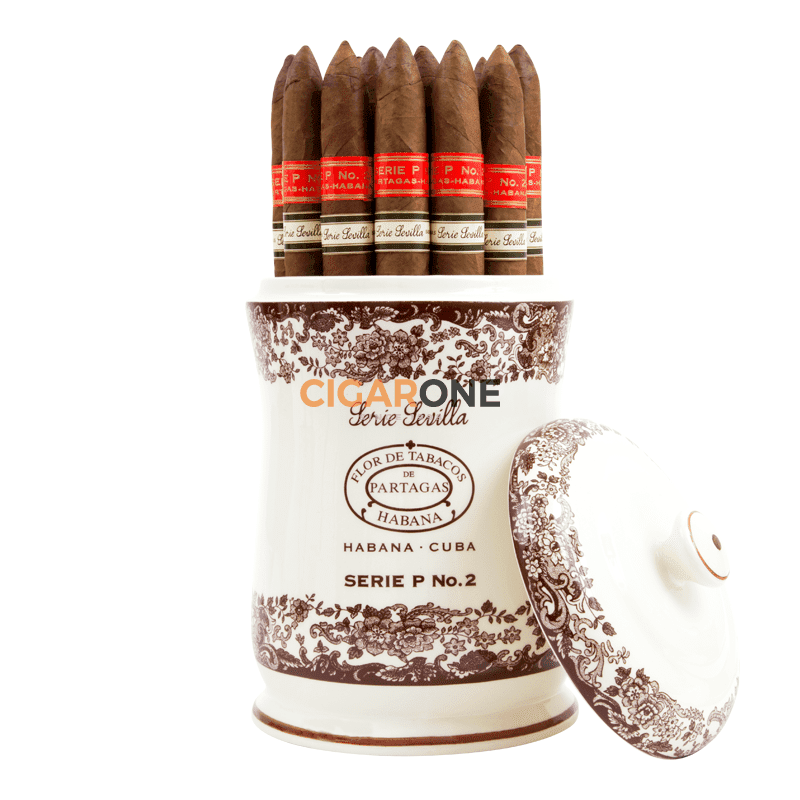 Vitola: Torpedo
Ring gauge: 52
Cigar length: 156 mm / 6.14'
Body:

About this product
This beautiful Partagas Sevilla jar was manufactured in 2,000 examples! Included in the jar are 21 sticks of Série P No. 2 that have been aged for a minimum of five years. Beautiful piece for any collector seeking to complete their Sevilla Jar series.